Mike Whitman Performance Coach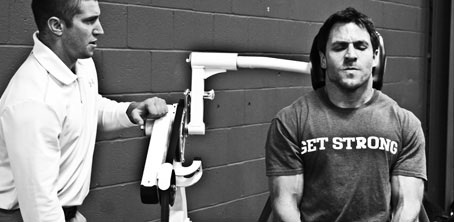 Mike Whitman is the Director of Training for SMARTER Team Training. Over the past 5 years, he has worked with current or former NCAA, NFL, NBA, MLB, MLL, and NLL athletes. He attended Towson University where he interned under SMARTER Team Training Founder Coach Taylor, and graduated with a degree in Exercise Science in 2011.
He is currently certified as a United States of America Weightlifting Sport Performance Coach, and a National Strength and Conditioning Association Certified Strength and Conditioning Specialist.